St. Martin De Porres - 6'1 x 23 x 18 - Clay, (scheduled for completion in 2018)
A life-size bronze statue of St. Martin De Porres was commissioned by Cristo Rey St. Martin Prep School in 2017. It is scheduled to be completed in Summer 2018.
Ignacy Paderewski - 18 x 14 x 12 - cast bronze (2017)
A portrait of Ignacy Paderewski was commissioned by the Polish Heritage Association of Michigan City to be placed in the Botanic Friendship Garden in Michigan City, IN.
Euterpe's Gift - 6'9 x 41 x 27 - cast bronze (2016)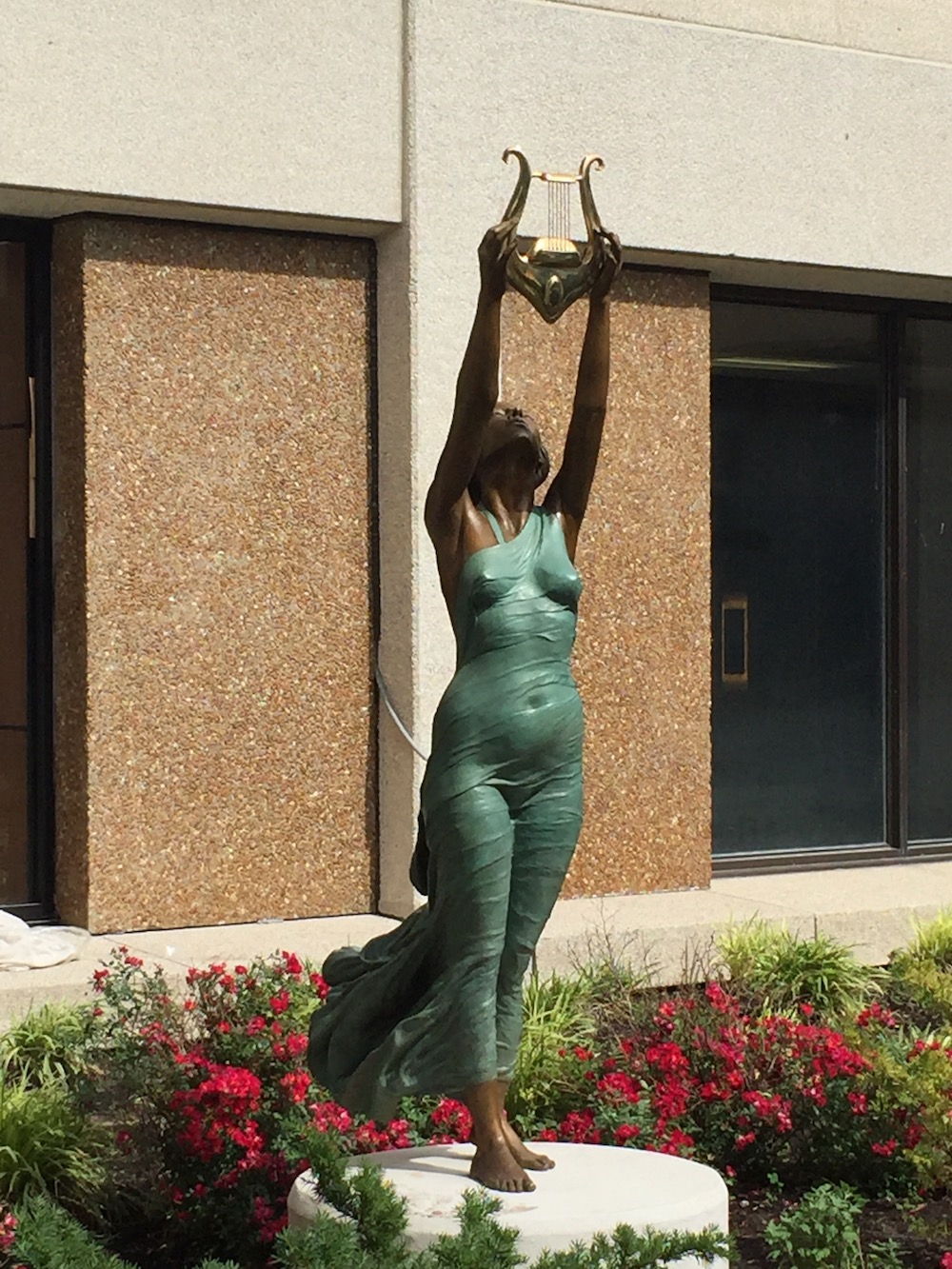 The life-sized bronze of Euterpe's Gift was commissioned by Indiana University and was installed outdoors in front of the Louise E. Addicott and Yatish J. Joshi Performance Hall in South Bend, IN. In Greek mythology, Euterpe was one of the nine daughters of Zeus. The muse of music, song, and dance. Euterpe name derived from the Greek words: Eu and Terpo, meaning "giver of much delight". Her attribute was the double flute, however in many Ancient Greek and Roman sculpture she was typically represented seated and holding the flute and the lyre.