THE MAKING OF THE EARTH GODDESS
In Greek mythology, the goddess "Gaea" personified the earth. In 2000, I produced an eleven foot tall sculpture titled "Gaia" for Pier Walk 2000, the world's largest outdoor sculpture exhibition, which is held each year at the Navy Pier in Chicago. The bronze sculpture is a massive rendering of a split woman figure, a deep gash down the side of one of the two faces. A tangle of willow roots and branches amass at the figure's feet, rise through her torso and extend beyond her head. The piece is a tribute to the Earth mother goddess and a symbol of the current state of the planet. I hope that this sculpture will inspire people to have more awareness of the Earth's fragility.
Gaia at Navy Pier Chicago 2000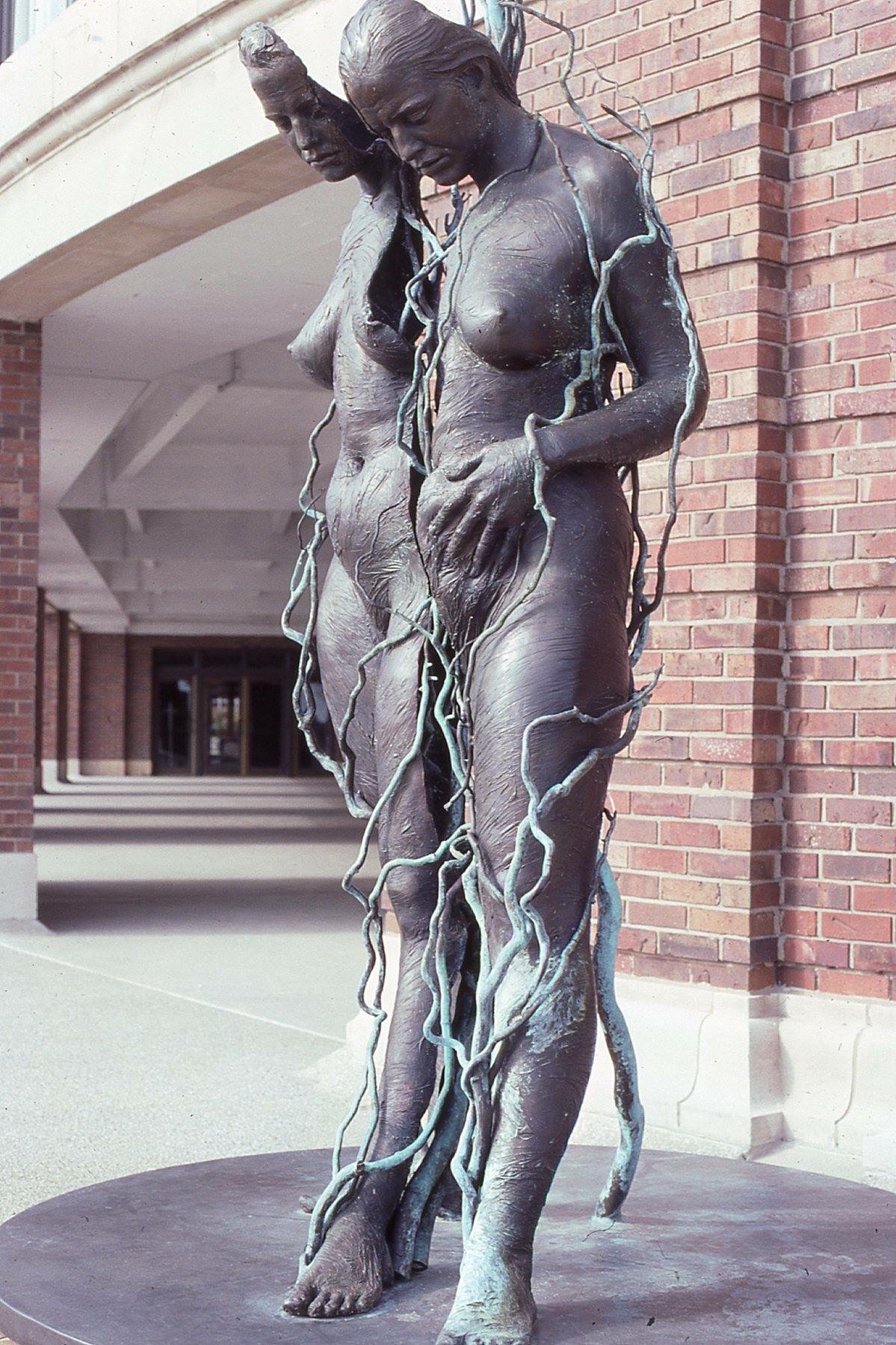 Frequently people ask me questions regarding the process of metal casting, so I thought I would offer some basic information to my visitors, by walking them through a photographic documentation of the making of the goddess.
Gaia currently on loan at campus of IU South Bend
Besides the technical information, if you are interested in finding out about the artist's challenges and tribulations while making the sculpture I would suggest reading: "Bronze mettle", an article written by Bob Keefer that tells the compelling story of the creation of "Gaia". The article was published by The Register-Guard on Sunday, May 21, 2000, Section F.